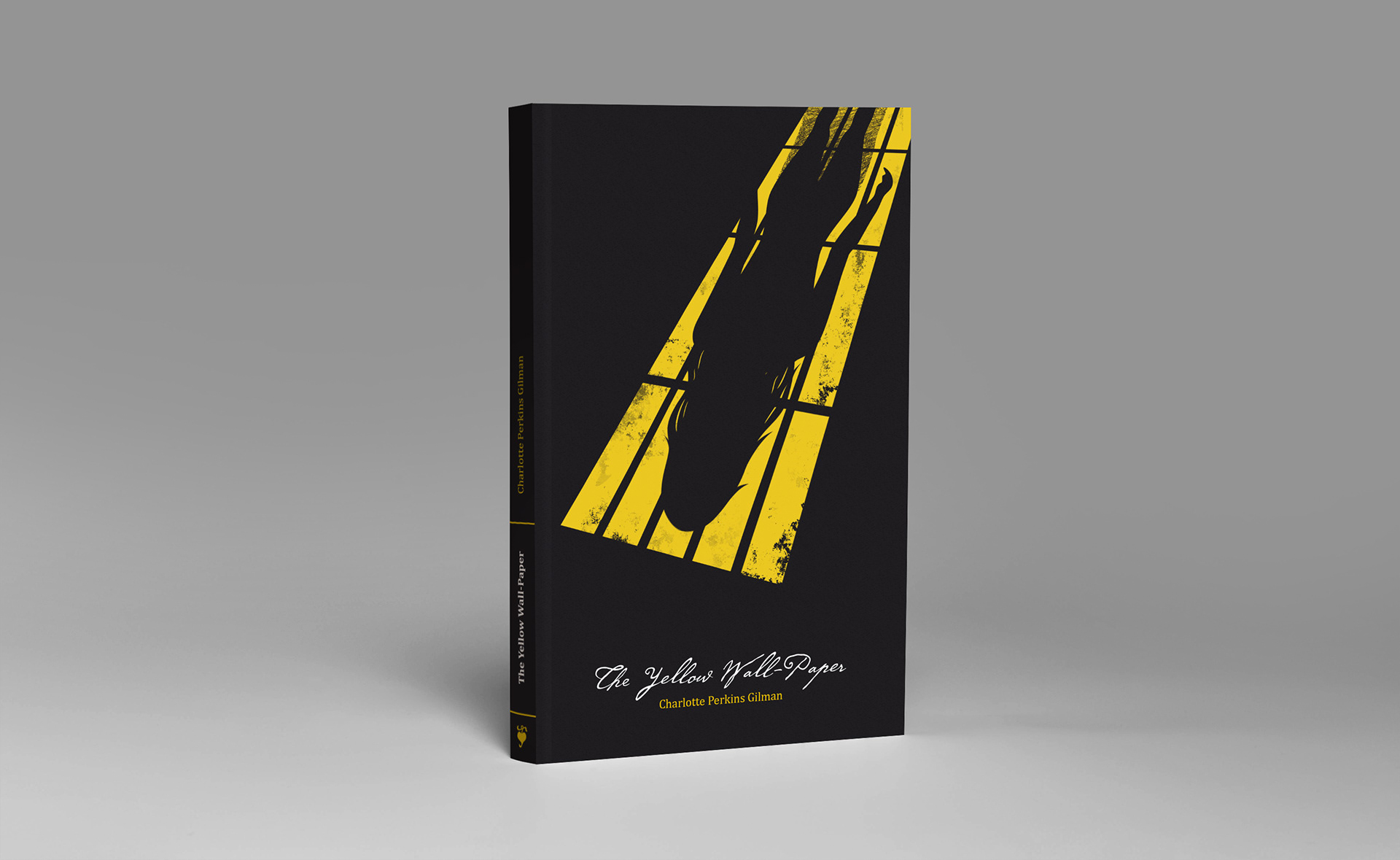 "On a pattern like this, by daylight, there is a lack of sequence, a defiance of law, that is a constant irritant 
The color is hideous enough, and unreliable enough, and infuriating enough, but the pattern is torturing.
You think you have mastered it, but just as you get well underway in following, it turns a back-somersault
and there you are. It slaps you in the face, knocks you down, and tramples upon you. It is like a bad dream."
– Charlotte Perkins Gilman,
The Yellow Wall-Paper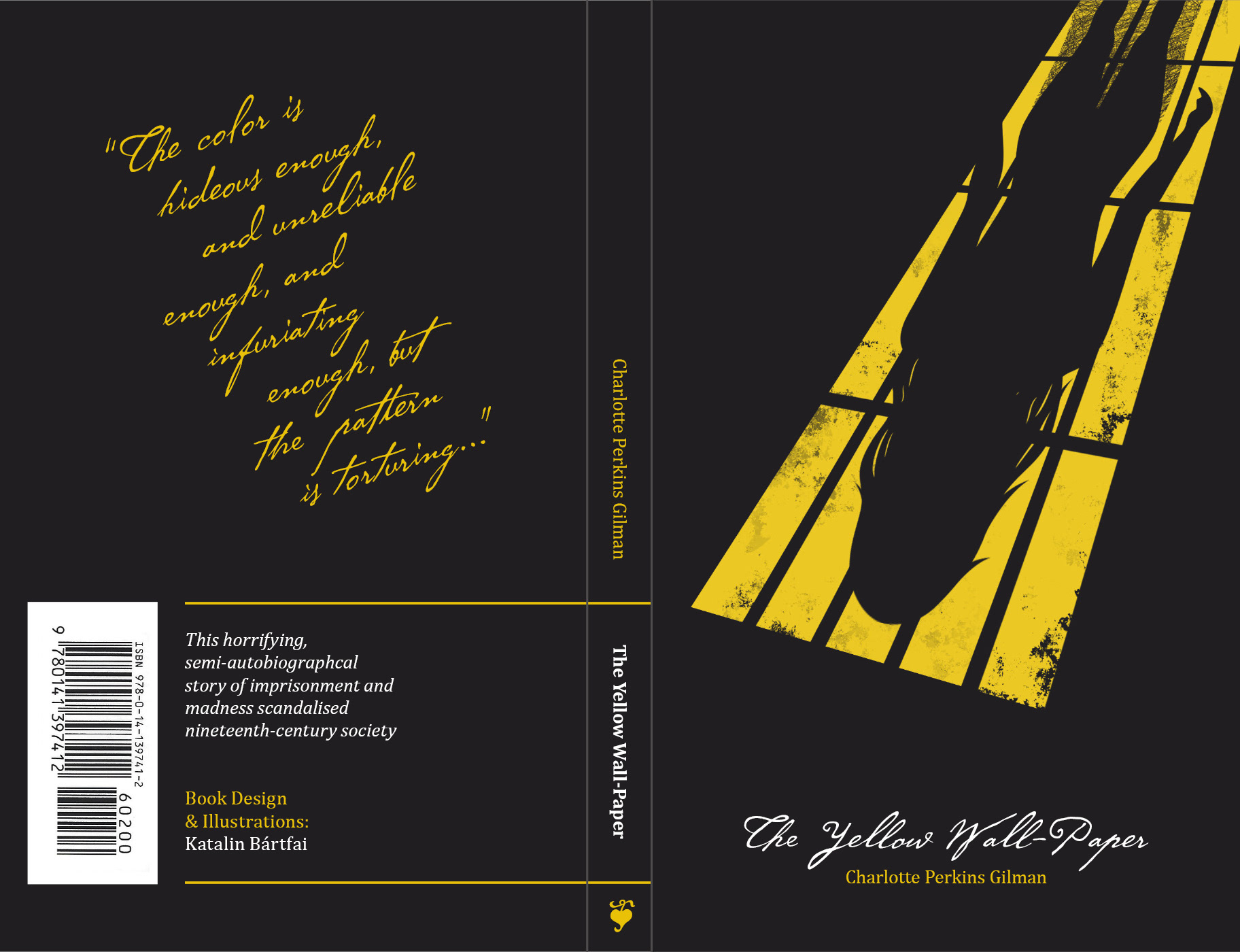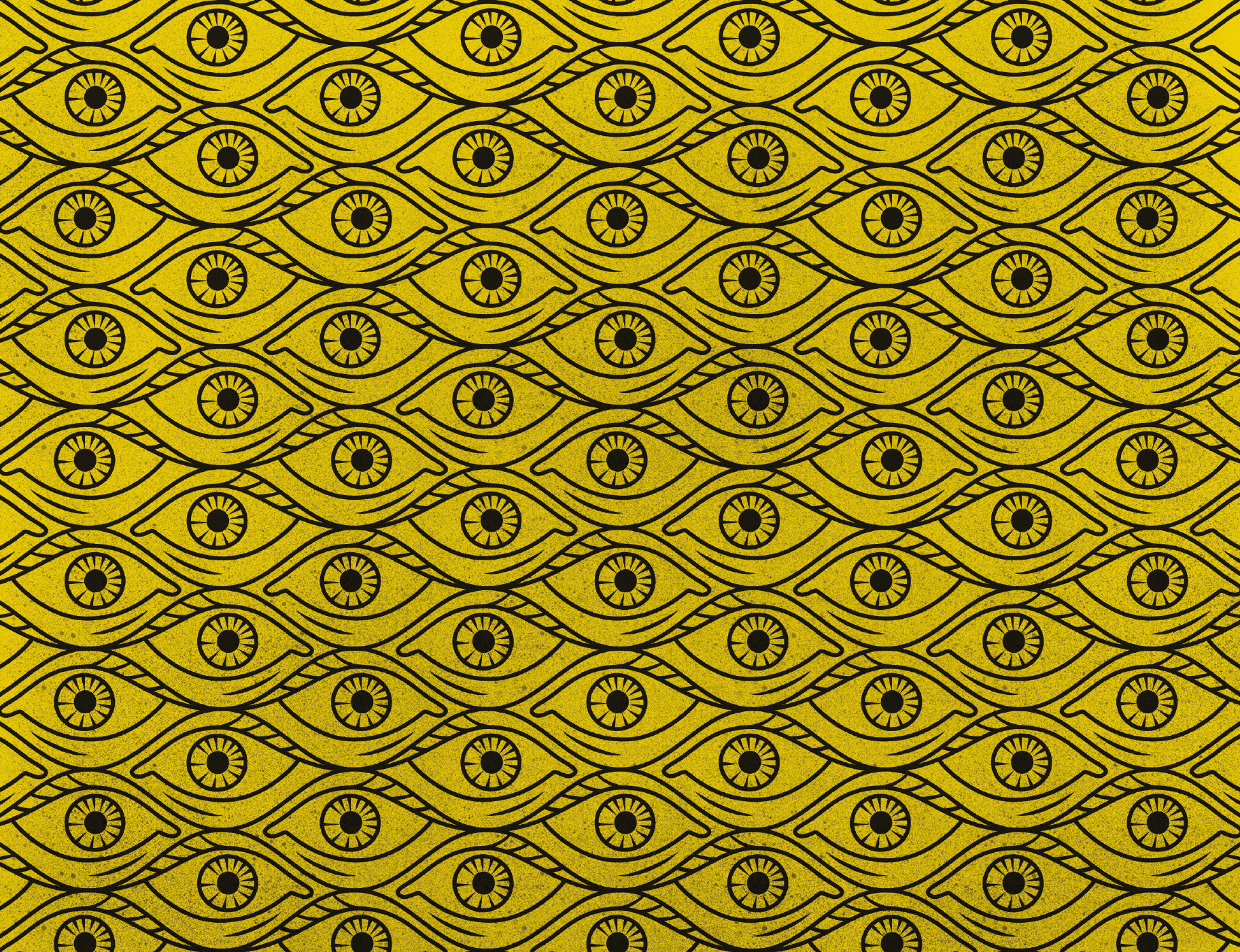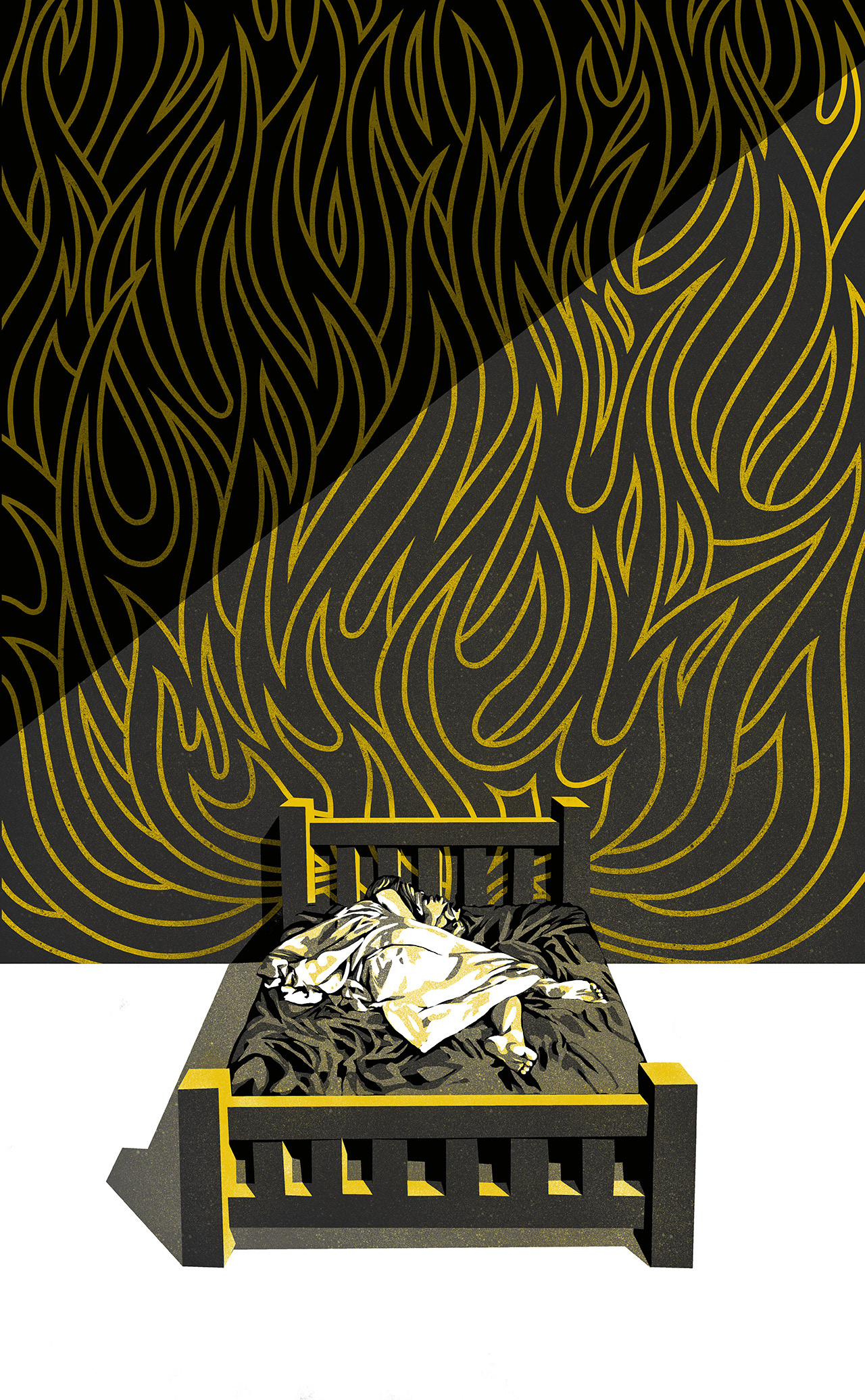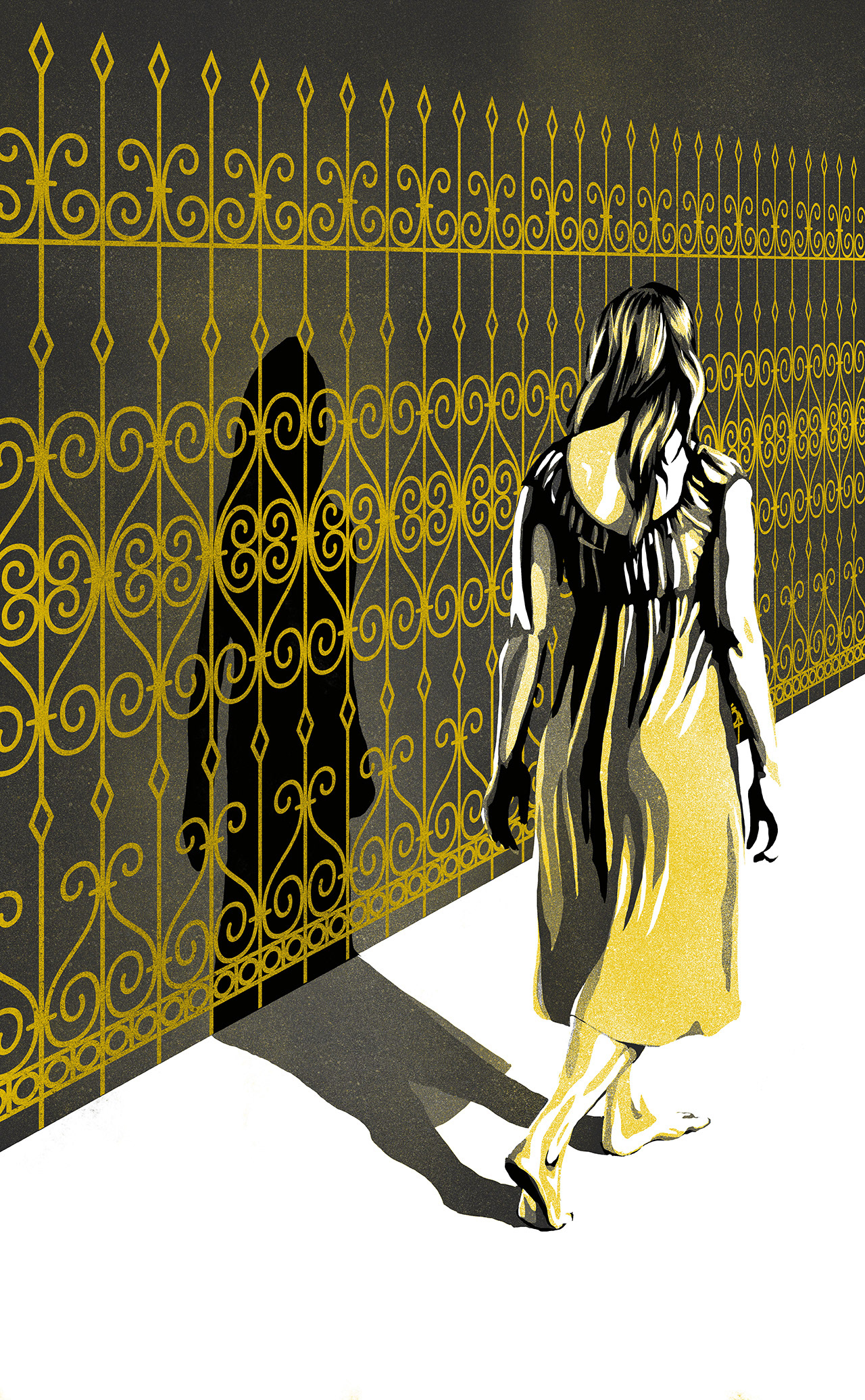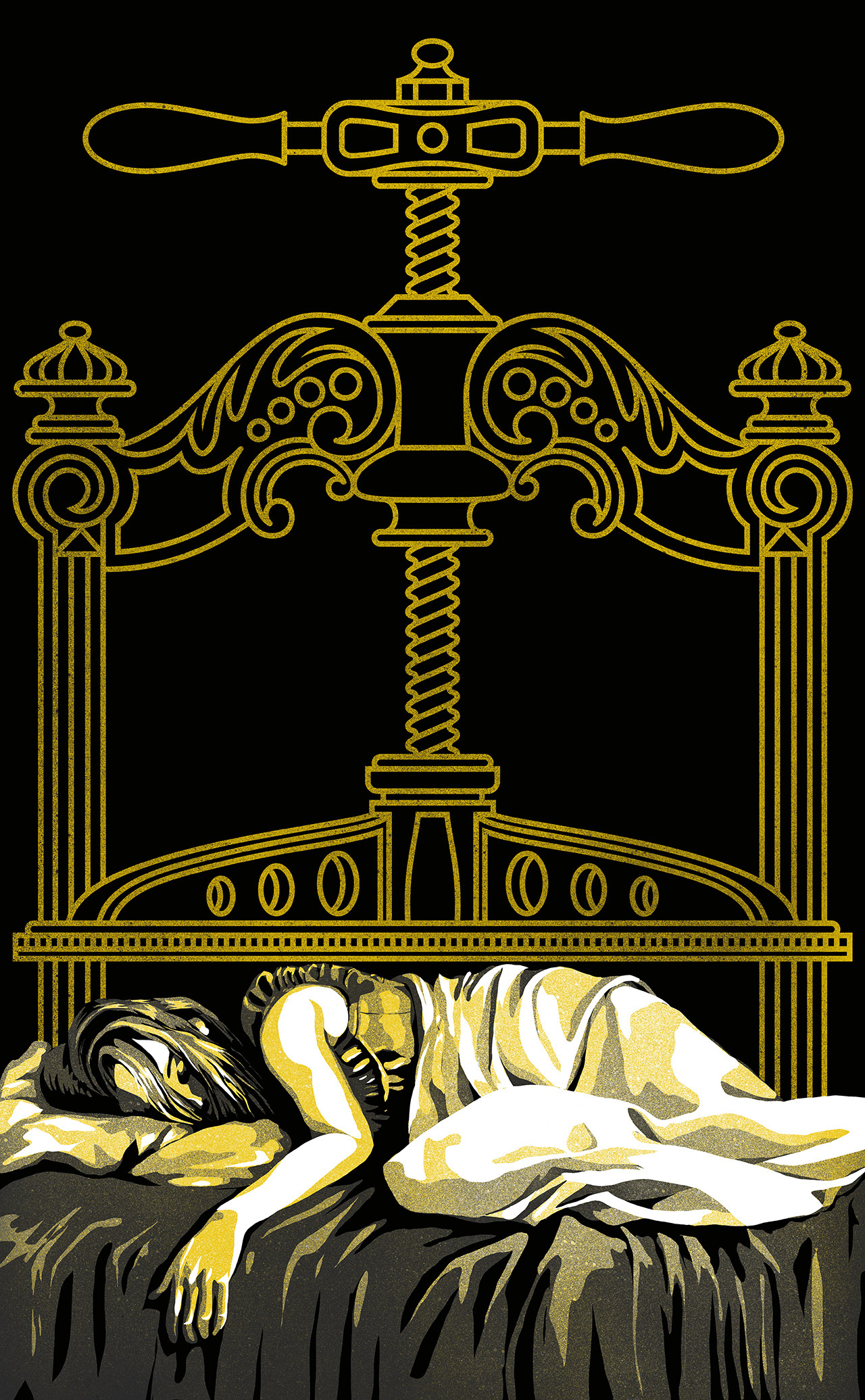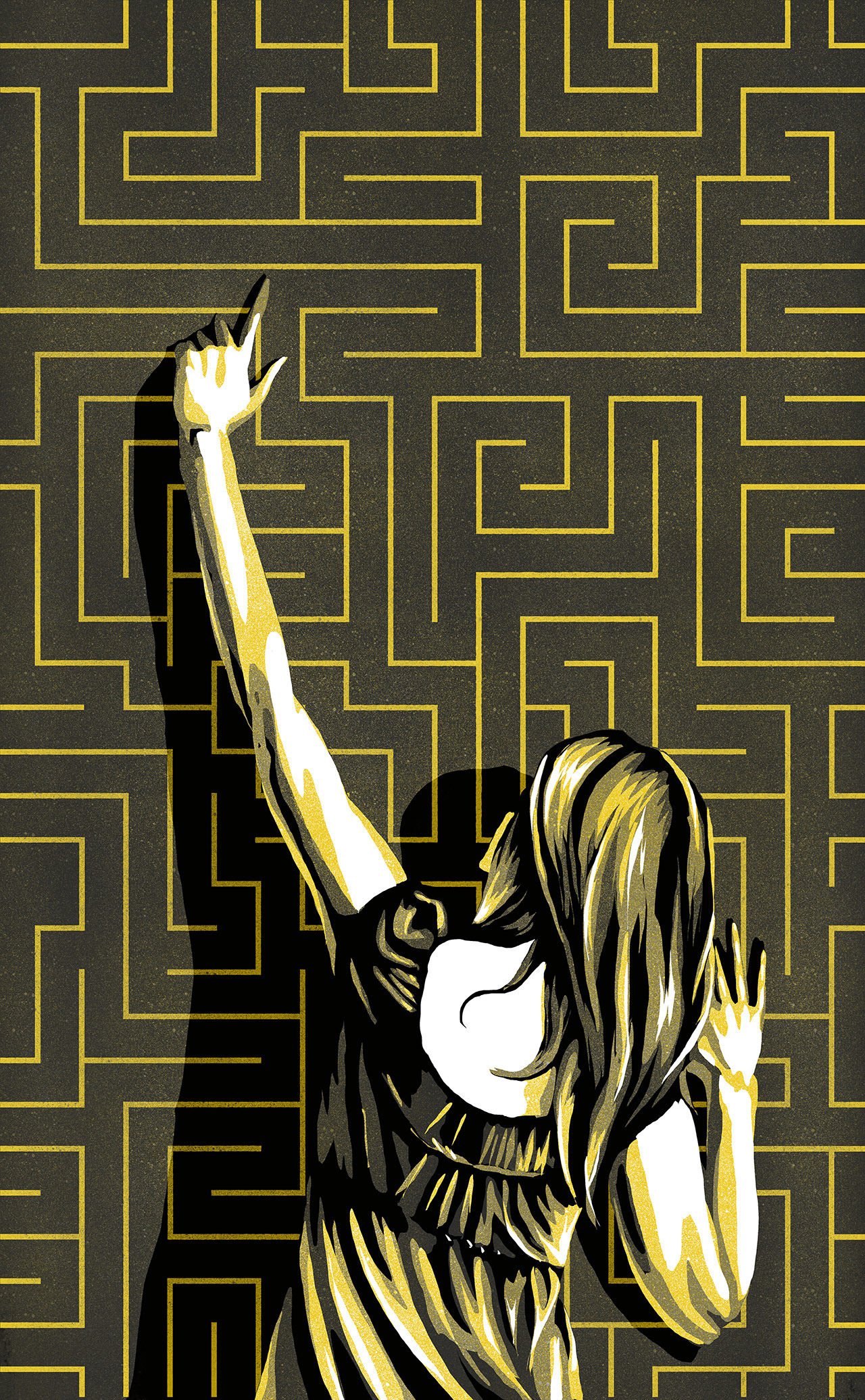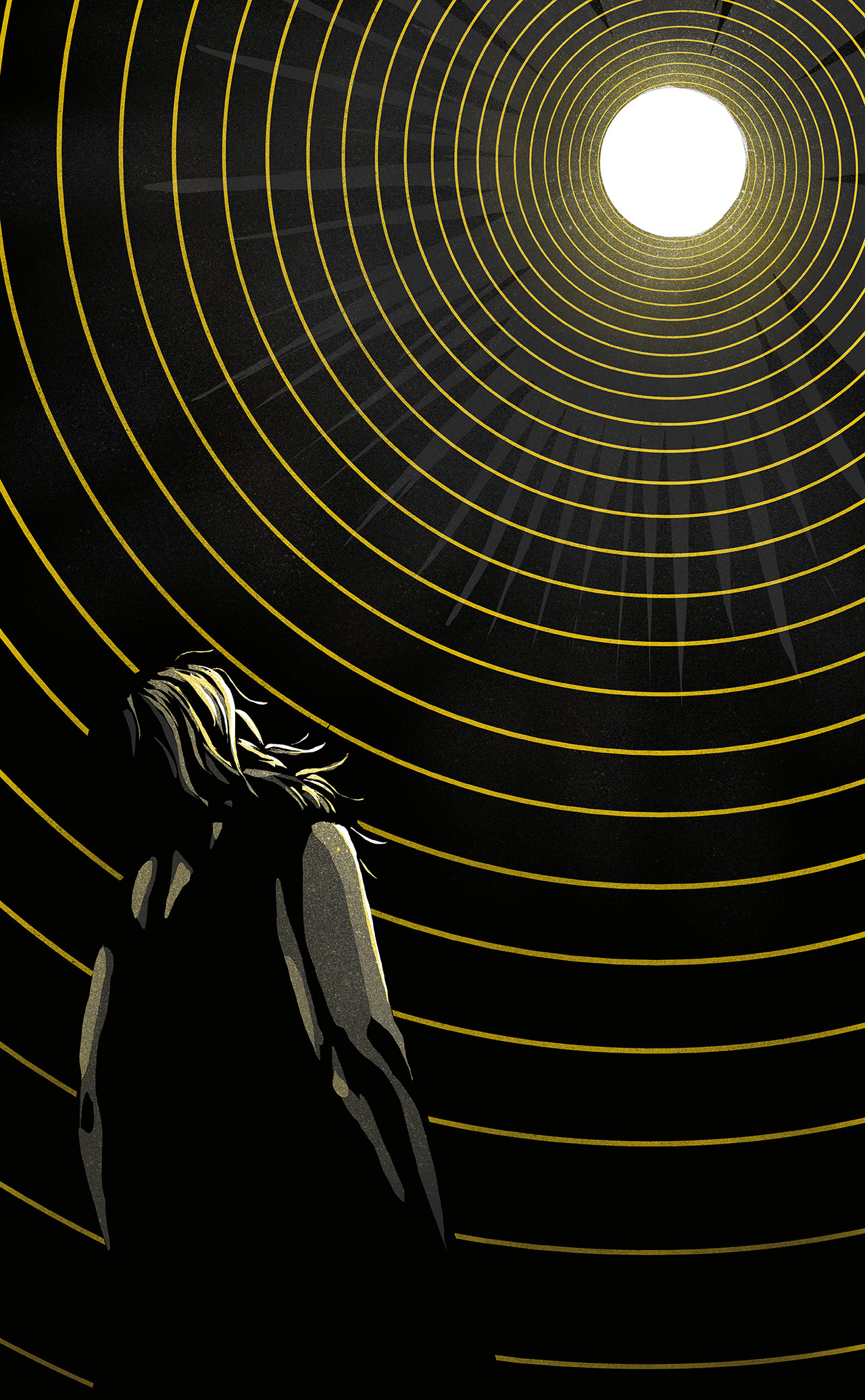 Front and back cover, a pattern for the inside of the cover and six illustrations.
A self-initiated project I created as practice and to build a portfolio that could help me shift my career toward publishing. If you know of an opportunity to work with books, that you think I'd be suitable for, please do let me know.
Thank you!